dp-cloud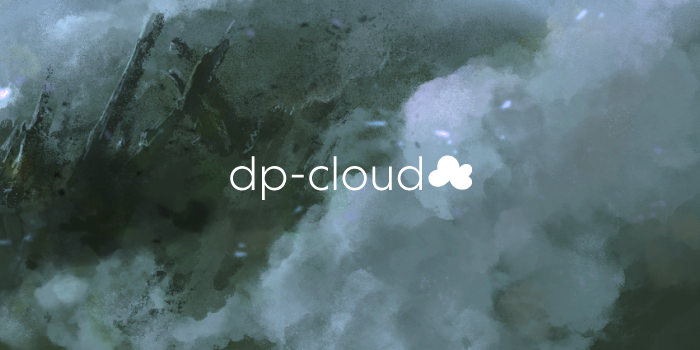 雲や煙、雰囲気表現に使えるブラシです。
自分で描いて調整して…というタイプです。
This is a brush tool which will be useful for expression of clouds, smokes and atmosphere.
It is not just a stamp – so it may be for whom want to draw & express by their own hands.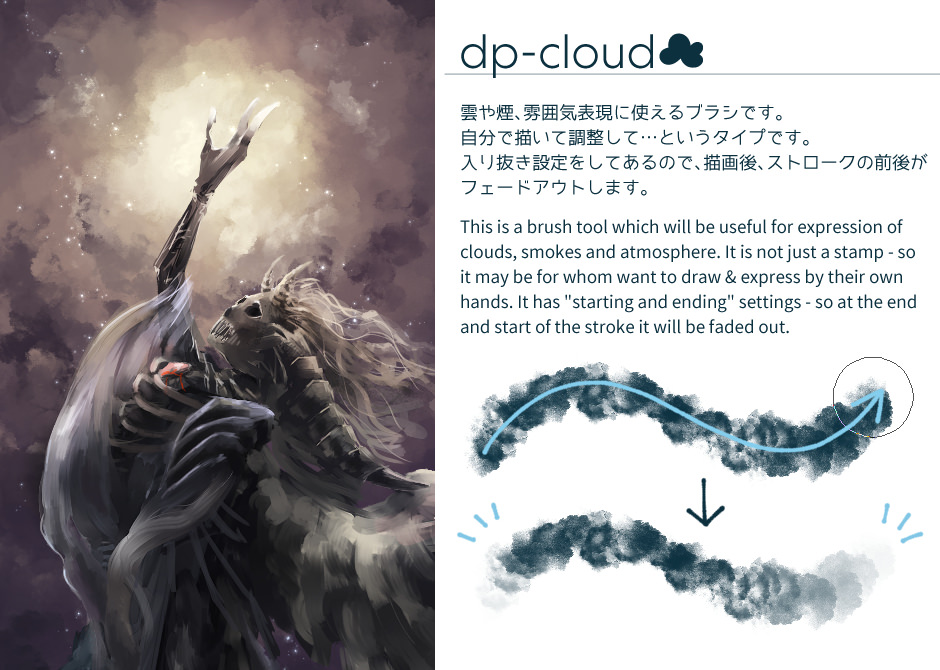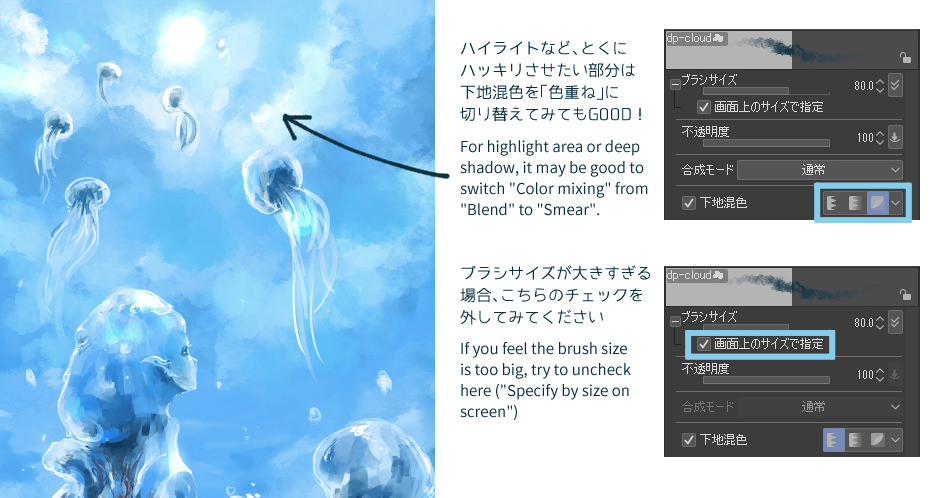 ふだんの絵に、ワンドロに、スケッチに…
いろいろお使いいただけたらうれしいです!
For general works, doodles, sketches, …
I hope it could help your creativities. Enjoy Drawing !