筆ペン / Brushy Pen for SAI2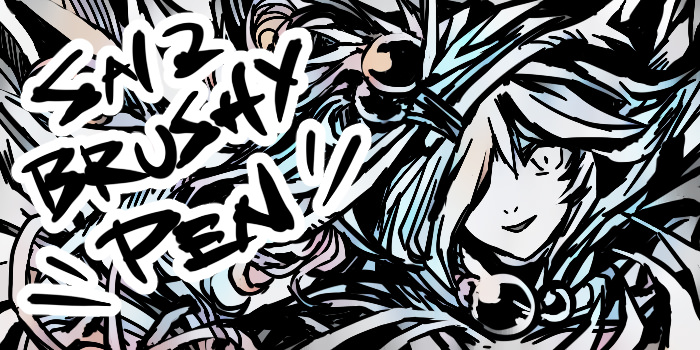 日本語
SAI2 で作り直した筆ペンです。
ファイルをダウンロードし、SAI2の「bristle」フォルダに入れてからSAI2を起動してください。
ちなみに、元々は髪の毛ブラシ用に作った筆先形状です。
設定を変えると、髪の毛表現にも使えるかも。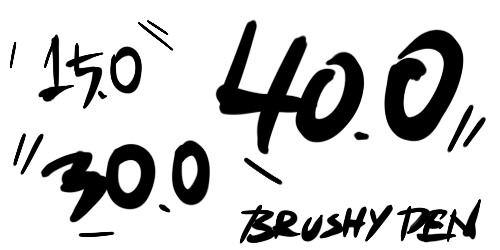 ブラシ設定例
お好みに合わせて適宜調整してください。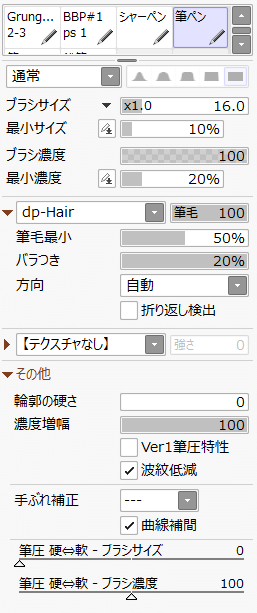 English
Here I'll introduce brushy pen remaked for SAI2.
Download the file above, put the .bmp into "bristle" folder, then run SAI2.
… in fact, I originally made this bristle data for brushes for hair.
if you modify the parameters, perhaps it can be used for such expressions.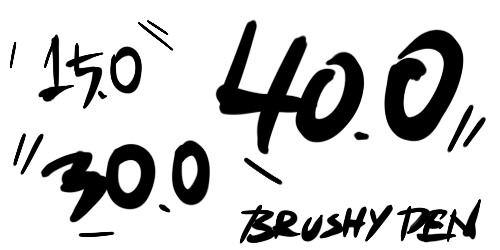 Brush Settings Examples
Adjust as you like.